Ways to Enjoy
Living in Bethesda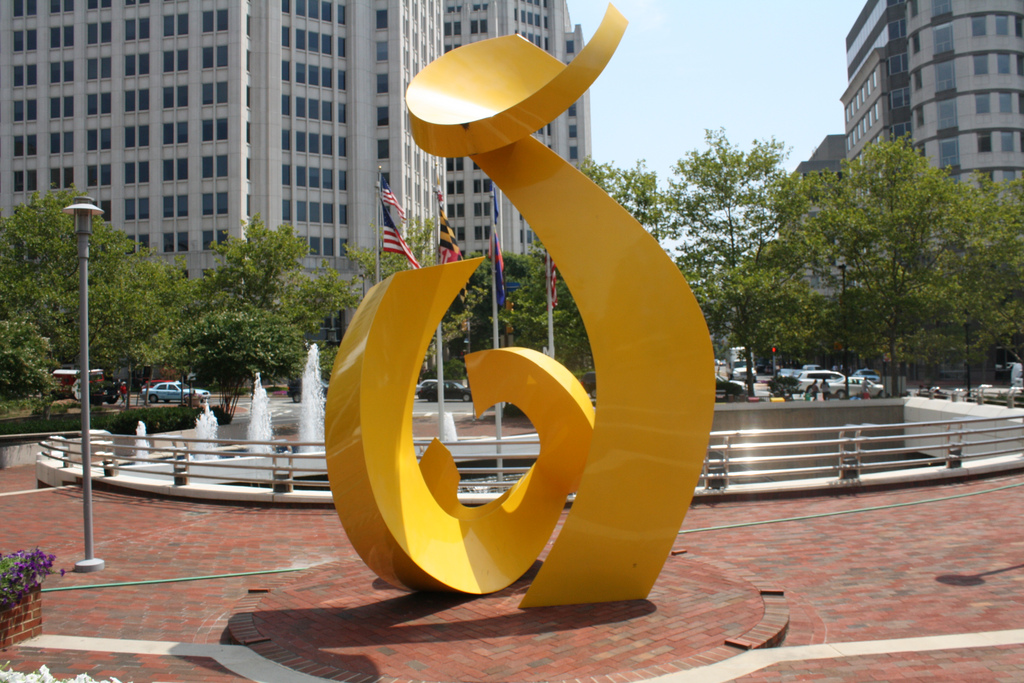 Why Bethesda, MD is Perfect for Residents From All Walks of Life
April 13, 2015
We've all heard the phrase "location, location, location", but we'll say it again! It truly is one of—if not the—most important considerations to keep in mind when you're on the prowl for a new home or apartment. Are you close to a grocery store? How about public transportation? If you love going out for drinks with friends, are there walkable restaurants nearby? For those with kids, how does the local park measure up?
These are just a few questions that might come to mind, but if you're trying to balance budget with lifestyle (especially around Washington, D.C.), it can be tough to find the right package.
Luckily, there's a solution for those who want it all – Flats at Bethesda Avenue. There are a ton of reasons to get excited about this amazing new community in the heart of Bethesda, MD, not the least of which is the unbeatable location in downtown Bethesda. Here's why Bethesda, MD is perfect for residents from all walks of life:
Convenience
Located about a half hour from the center of D.C., residents of Bethesda can enjoy quick access via car or Metro Red Line into Washington. Rockville Pike, 495, and 270 are just a few minutes away from your front door at Flats at Bethesda Avenue, plus if you just need a lift around town, the free Bethesda Circulator bus stops right across the street from the property.
Living close (but not too close) to a major airport is a priceless convenience. Residents of this exclusive community can enjoy an easy ride to a variety of international airports including Reagan National (D.C.), BWI (Baltimore), and Dulles International (Virginia) without the noise and traffic overflow.
While residents can easily enjoy the sights and sounds of the city, it's also perfect for those who love the great outdoors. The Capital Crescent Trail, which runs from Georgetown to Silver Spring, has a trail entrance directly next to the building so it's a simple matter of stepping out your front door to get jogging, hiking, or biking!
Shopping
Want the best in luxury shopping? The "uncommon mix of life + style" shops at Bethesda Row range from Lululemon to Apple, Barnes & Noble, Pottery Barn, and much, much more. This world-class gathering of shops is just around the corner from Flats at Bethesda Avenue.
Restaurants
There's no shortage of amazing cuisine around the nation's capital. From the casual (but delicious!) burgers at Five Guys to the upscale sushi of Raku, palates of all persuasions are certain to find a multitude of flavors to enjoy around the area.
Entertainment
No matter what your interests are, Bethesda's melting pot of culture has crafted a unique area filled with museums, art galleries, sports venues, parks, and much more. Love the movies? Both the Landmark Theatre and Regal Bethesda 10 are in close proximity. Need an art fix? Check out Bethesda Fine Art, Studio Neptune, or Gallery B. If you want to try your hand at a little art yourself, the Washington School of Photography is also close by. For those who prefer a night out at the theater, the Round House Theater, and Bethesda Blues and Jazz Supper Club both offer nightly entertainment.
Bethesda is a sports nut's dream – with world-renowned venues like the Verizon Center, Nationals Park, RFK Stadium, and FedEx Field all within close range, there's no off-season around the Flats at Bethesda Avenue!
Outdoors
The Bethesda entrance to the Capital Crescent Trail lies directly outside your front door. From walking to cycling, this 11-mile trail takes you through some of the best of outer D.C.
Schools
Local schools are some of the highest ranked in the nation and give families wonderful options for their children. Likewise, if you're considering heading back to to school to further your own education, there are plenty of local options like the University of Maryland, American University, George Washington University, Georgetown University, and University of the District of Columbia, each with tons of degree programs to choose from.
Clearly there's few better places to spend your days than in Bethesda, Maryland. If you're ready to make this culture- saturated town home, contact Flats at Bethesda Avenue today!