Ways to Enjoy
Living in Bethesda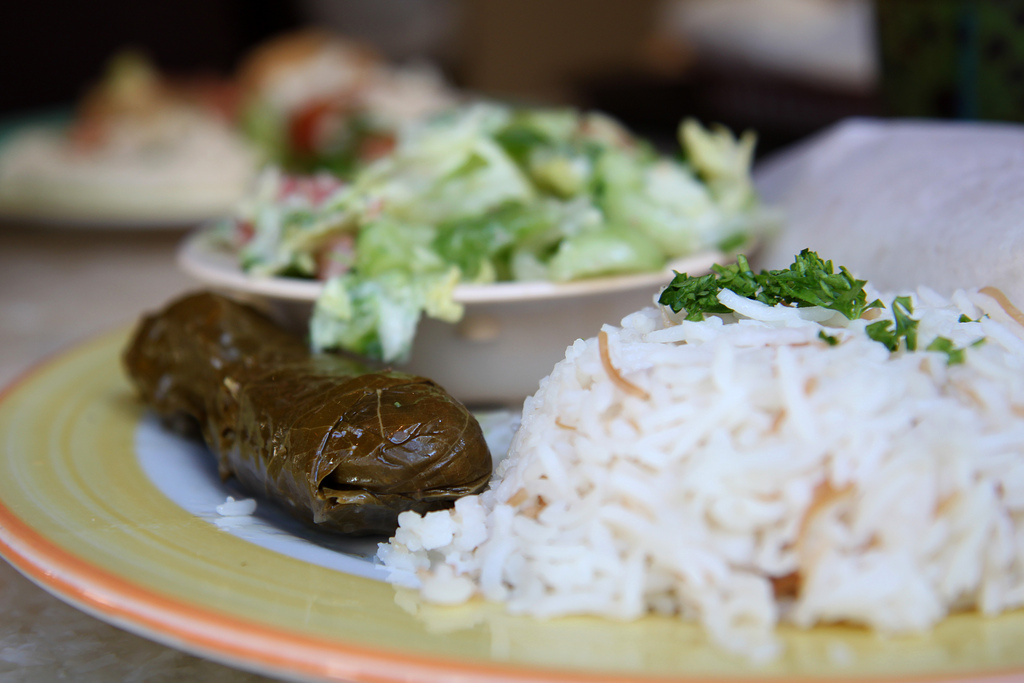 Join Foodie Paradise: Best Dinners on Bethesda Row
May 21, 2015
Bethesda Row is full of incredible spots to eat, and they're all super close to your luxury apartments in Bethesda, MD. You don't need to go far to dine well. From a bubbling, cheesy-toasted Croque Monsieur at a classic French bistro to a simple yet astounding sandwich at a warm Spanish restaurant, the best dinners on Bethesda Row await you. Welcome to foodie paradise!
This Spanish haunt is fashioned after the 15th-century taverns in Spain, but updated with beautiful modern touches that create warmth and beauty. The brick red interior, warm yellowy stone wall behind the bar, rich wooden ceiling beams create an ambiance that embraces you as you enjoy their namesake – and most famous menu item – the "Montadito." It's like a hoagie, but much, much more interesting. Cheese, meats, aromatic pestos, and even white chocolate candy gets enveloped in freshly baked bread, and all of it works. Try the Chistorra (fried cured sausage from Spain) or Croquetas (with serrano ham) on the side, and enjoy the richness of Bethesda, the center of the Spanish community in DC.
Repeat after us: "French food is not stuffy." Especially at this classic French bistro, where you can enjoy the Salad du Jour with a Cheeseburger. Granted, it's a cheeseburger covered in jarlsburg, brie, or pungent blue cheese, but it's still a cheeseburger. And this isn't your prepackaged spot where cooks flip crepes with reckless abandon. Everything is made with care, and you can definitely taste it in your order. Don't let the "classic" in the name fool you, either – if you're gluten free or want to enjoy a happy hour before dinner, be their guest.
Step into the Lebanese Taverna, and you'll marvel at the detail afforded this chain. From the ornately patterned ceiling to every orange and green glowing lantern on every polished wooden shelf, the Taverna provides an ambiance that will feel decadent. Start with the M'Saka, oven-roasted eggplant, chickpeas, tomato, onions, and garlic, and move on to the decidedly less healthy (but equally comforting) chicken curry, with potato, bell pepper, coconut milk, spicy chili pepper, tangy quince-mango chutney, and buttery Lebanese rice.
Redwood Restaurant and Bar rings with the traditional All-American sound – but this spot is a step above your Grandpa's old watering hole. The Redwood's showcases New American fare in a chic setting, complete with wine bar and shaded outdoor patio – a prime location for Bethesda Row people-watching or casual drinking/reading time. On the lighter side of the fare, you can't go wrong with a blackened yellowfin tuna Nicoise salad, with fingerling potatoes, cherry tomatoes, green beans, hard-boiled eggs, red onions, olive tapenade, lemon juice, and a drizzle of extra virgin olive oil. If you're feeling adventurous, go for the well-priced Prix Fixe three-course menu for $40.
Of course, these are only three of the many beautiful restaurants on Bethesda Row, and when you live at the Flats at Bethesda, you're a stone's throw away from eating the most delectable dinners you've ever had. Bon appetit!
Image: Flickr