Ways to Enjoy
Living in Bethesda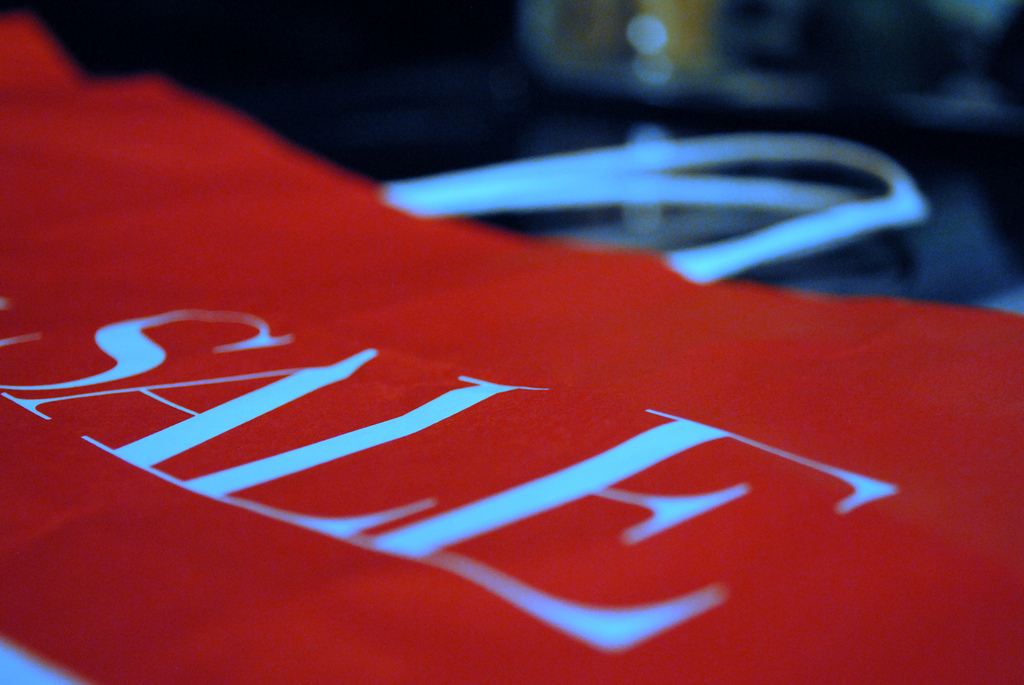 Get Your Shop On At These Amazing Nearby Stores
June 11, 2015
Congrats – you've signed your lease at Flats at Bethesda Avenue! Now all you need to do is fill it with the level of furnishings that it (and you) deserve. And while you're at it, why not pick a few things up for your closet? Whatever type of shopping bug that you've picked up, it's easy to satiate when you visit the nearby shops at Bethesda Row.
Bethesda Row boasts over 20 of the best and most versatile shops, ranging from the Apple Store to Barnes & Noble, City Sports, Paper Source, and more! Whatever you need is only steps away, and here are some of our favorites:
Men's Clothes
For the athlete in you, it's gotta be The North Face. This high-end brand of gear sets the standard for rugged outdoorswear and provides long-lasting clothes and equipment for men, women, and children. If you want to explore the outdoors while looking great, head to The North Face pronto!
When you need something new for that big presentation or you're just antsy to look sharp, Bonobos is the go-to men's clothing store at Bethesda Row. You can even meet with a style guide or have your clothes delivered to your door – no more painful, endless shopping experiences!
With accessories and clothes for men and women, J.McLaughlin is a one-stop shop for those who crave a classic American style. Their beautifully designed collections keep your closet full of the latest and greatest in fashion, and you simply can't beat the travel time from Flats to the Row.
Women's Clothes
As the name in women's workout fashion, Lululemon has been catering to the masses since opening their doors in Canada and the U.S., especially their notorious yoga collection. Get your namaste on and head to Lululemon at Bethesda Row to do it in style.
From bangles to brooches, Francesca's has it all and more for the frugal fashionista with flair. If you need a gift for a friend or you just want to treat yourself, this quirky boutique is the perfect stop to pick up a sparkly piece of jewelry or a unique piece of home decor that you simply couldn't find anywhere else.
If you're the type of dresser who likes to make a statement, then Ginger needs to be your next shopping stop. This small boutique is a fantastic spot to pick up a new party dress as well as sensible work shoes and beyond, so no matter what your personal style is, you're bound to find something to set you apart at Ginger.
Decor
Flats at Bethesda Avenue's luxury kitchens deserve luxury tools and so do you! Pick up the world-famous Le Creuset iron cookware and elevate your meals to the next level. Plus, with collections that include kitchen tools, stemware, cutlery, and more, it's never been easier to fill your kitchen with the best of the best.
Whether you love to have friends over for game night or you love to just snuggle on the couch with a good book, having comfortable and stylish furniture is a must for anyone at Flats at Bethesda Avenue. Find the best in home furnishings by heading over to Urban Country Designs and be prepared to find amazing interior design deals today.
Pottery Barn is now in Bethesda! We celebrated its grand opening this past weekend. The best news? It's in our Flats at Bethesda Avenue building. Decorating and furnishing your apartment has never been easier.
With so many shops only a few minutes away, there's no shortage of retail therapy available when you live in Flats at Bethesda Avenue. If you're ready to make the move, give us a call at (888) 405-0472 to find your brand new apartment today.
Image: Flickr