Ways to Enjoy
Living in Bethesda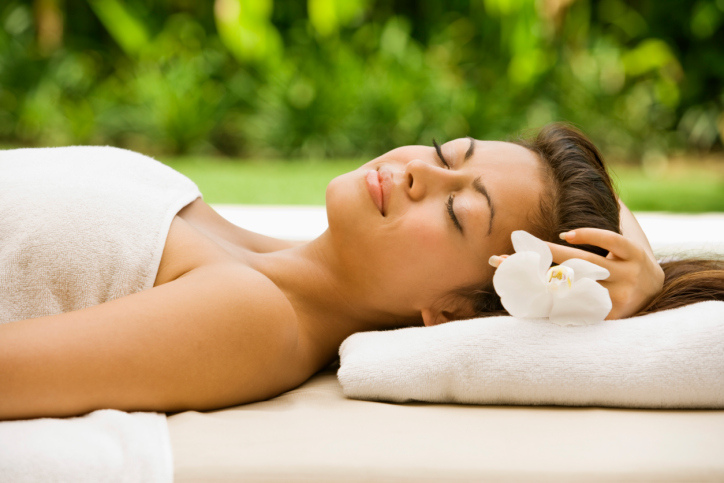 Relax at these Bethesda Beauty and Health Spots
September 10, 2015
Sometimes we all need to take a break and focus on ourselves. Whether you love to pamper your hair, get our nails done, or get a relaxing massage, taking time for yourself is important. Flats at Bethesda Avenue is close by to some of the best health and beauty spots Bethesda has to offer. The following are a few Bethesda beauty and health spots you should check out.
Hair Salons
Bella Bethesda Salon is only a short walk from your Flats at Bethesda Avenue apartment, and has all the services you need to get your hair looking great. Get a new haircut, a masque hair treatment, or try a new color.
Another close walk is the Aveda Bethesda Spa and Salon. Their salon services include hair care and coloring, waxing, makeup, lashes, and much more! They also feature spa services, including massages, body treatments, and other skin care offerings, such as exfoliation treatments and facials.
Age Smart by Mirka is at Lux Studios and features facial services to help your skin looking its best. Their services include diamond micro-dermabrasion facial, eye treatments, and even a gentleman's facial, among many others.
Roosters Men's Grooming center is a salon made especially for men. Here you can get the haircut of your choice, as well as a professional shave. They also offer hi-lighting and color camouflage if color is something you're looking for.

Massages and Other Body Works
Bethesda Salt Cave offers a unique experience for relaxation and healing. According to their website, breathing in salt air can help allergy and asthma symptoms, as well as allow you to sleep better and relieve stress and hypertension. Enter their salt cave for a truly new experience that will hopefully relax and heal you.
The Mindful Healing Spa offers chinese medicine and acupuncture, East-West body and energy work, whole foods therapy, and many other holistic healing practices. Check out their website for more information.
For a relaxing and upscale spa experience, visit Red Bloom Wellness Spa. There you can get various facials to treat specific issues, massages, and waxing services. The relaxing atmosphere is perfect for those seeking relaxation—and it makes a great gift!
Nail Salons
Get a mani/pedi combo for a great price at L'Vee Nails Spa. If you need your nails done for a special occasion or just because, make sure to book an appointment, as they can get busy.
Relax with a green tea while you get your nails done at DX Organic Nails & Spa. They also have massage and hair services, so you can get all the services you want in one place!
Blue Zen Nail and Spa has a clean and relaxing atmosphere where you can get your nails pampered and perfected. Get detailed designs by patient and skilled nail technicians.

Learn More about Flats at Bethesda Avenue
If you're interested in finding a luxury Bethesda apartment home, schedule a tour of Flats at Bethesda Avenue to find out why our apartments are perfect for you.