Ways to Enjoy
Living in Bethesda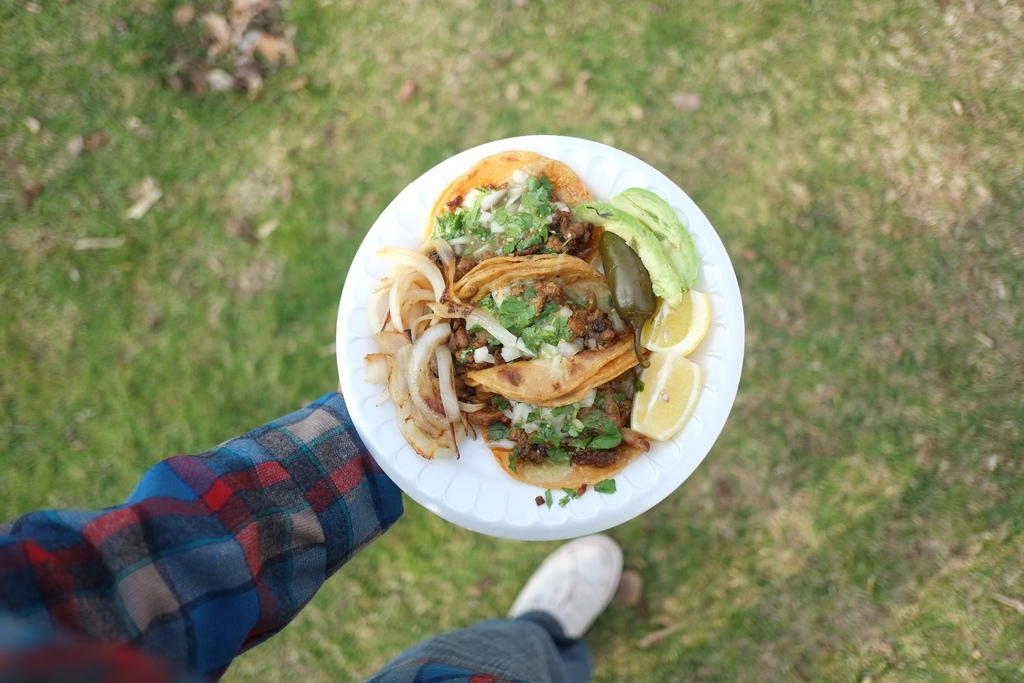 Mobile Eateries: Best Food Trucks in Bethesda, MD
September 30, 2015
Remember how excited we were as kids to hear the ice cream truck's repetitive songs?
That's how excited we feel when we see a food truck in Bethesda. There's just something about eateries on wheels that gets our hearts pounding. The thing about those trucks? They're not just going to be in the same place like your favorite bagel spot. It's an exciting game that used to be word-of-mouth, but now it's mostly word-of-tweet.
Start off by following Moco Food Trucks or Roaming Hunger to find your favorite Montgomery County food trucks, then read on for our favorite picks and some standout dishes.
Tender-Smoky fish tacos are perfect any time of year, but particularly when it's hot out. These tacos are made with fresh-grilled Mahi Mahi topped with a crunchy lime-cilantro slaw, cheddar-jack cheese, smoky chipotle aioli, and fresh cilantro wrapped in two toasted flour tortillas.
Phrases such as "mouthwatering," "OMG," and "A+" regularly crop up on the Yelp page for Pizza Brama. These artisanal pizzas are known for being delectable, and the owner and servers are always super nice. It's a win-win experience all around—one that happens to be topped with eggplant, mushrooms, and fresh basil.
Egg, Bacon, and Gouda Sandwich @Java Cruiser
The Java Cruiser has coffee, of course. It's great. Get it.
But you need to know that the egg, bacon, gouda, and home fries on a croissant sandwich exists. It will change the way you eat breakfast forever.
Honey Sriracha Fried Chicken @ Culinary Nomad
Fried chicken isn't anything new these days. But perfectly-cooked fried crunchy fried chicken wrapped in a honey-sriracha batter? Now that's worth chasing a truck down for. Head to the Culinary Nomad to get the chicken and a side of home fries. Or a side of deep fried cheese grits with Nomad sauce and sriracha. Either way, your taste buds will leap for joy.
Perfect Chicken Strips and Wings @ Chix N Stix
There are spots for fried chicken breast, and then there are places that do wings right. Chix N Stix gets the latter right, with an incredible selection of sauces and bold flavors. Their strips are also well worth  a taste, with plenty of Facebook reviewers calling them the best they've ever had.
Addictive Nutella and Strawberry Crepe @ Holy Crepes Truck
These crepes are so good, you'll want to stalk this truck all year long (don't—there are far too many others to get through first)! There are savory and sweet crepes, but we absolutely adore the Nutella + strawberry combo. It's a perfect mix of tart and sweet.
Want to catch a lot of these food trucks at once? You're in luck. Food Truck Friday (7155 Wisconsin Ave.) is happening at the Women's Farmers Market until late November. The best part? It's just a three-minute walk from the Flats at Bethesda.
Want to live in the best apartments in the best neighborhood in Maryland? Well, we're a little biased, but we still think you should get in touch. We'd love to show you around.
Image source: Flickr via GoneApey