Ways to Enjoy
Living in Bethesda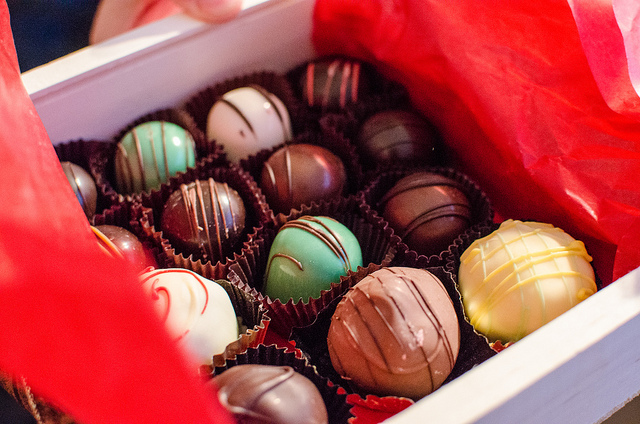 Craving Candy at Flats at Bethesda Avenue? Find a Chic Selection of Sweets at Sugarfina!
January 27, 2016
Candy connoisseurs will be excited to hear about the January opening of Sugarfina, a wonderland of candy designed just for adults. This luxury candy boutique is a world away from the usual sweet shops of your youth, and its convenient location one block from Flats at Bethesda Avenue makes it a welcome temptation to enjoy the next time you're out shopping!
Sugarfina specializes in candies from around the world, from the rich chocolates of Belgium to the colorful gummy candies popular throughout Sweden. The chic shop's display cases boast a rainbow of mouthwatering truffles, licorice, toffee kisses, and peppermint marshmallows, as well as traditional chocolates that make romantic gifts for your sweetheart (keep this spot in mind for Valentine's Day!). Visitors can purchase individual candies for a small taste of something sweet, or you can make your own custom gift boxes to create the perfect treat for a friend.
With stark white décor accented by bursts of color from its assortment of candies, Sugarfina is both a designer's paradise and a hip hangout for candy lovers.
Sugarfina
4806 Bethesda Ave
Bethesda, MD 20814
(240) 630-2332
www.sugarfina.com