Ways to Enjoy
Living in Bethesda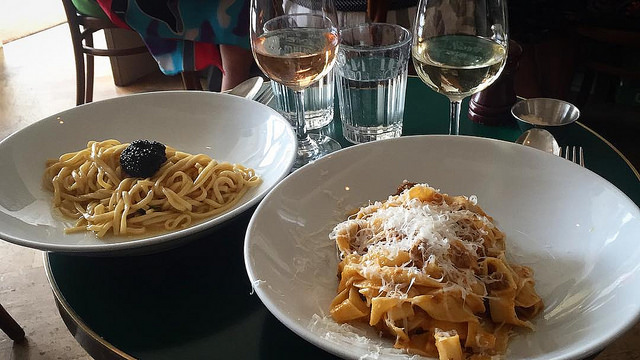 Mark Your Calendars for Bethesda Magazine's Restaurant Week!
January 10, 2017
Calling all foodies: Bethesda Magazine's Restaurant Week is back once again! This annual celebration of Bethesda's best restaurants will offer great discounts at some of the most buzzed about eateries around town. This year's restaurant week spans 10 days, from January 13th to January 22nd, and it features both lunch and dinner options at each restaurant.
During Bethesda Magazine's Restaurant Week, participants will get a two-course lunch for just $16 or a three-course dinner for just $36. Since many of these restaurants are quite upscale, this allows you to taste test some of their best dishes for much less than the regular price. This year, participating restaurants include places like Silver and PassionFish, which are located just steps from Flats at Bethesda Avenue. For a full list of participating restaurants, visit the Restaurant Week website!