Ways to Enjoy
Living in Bethesda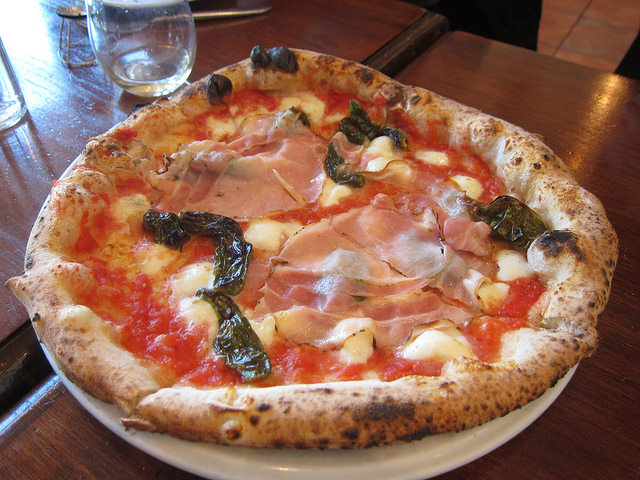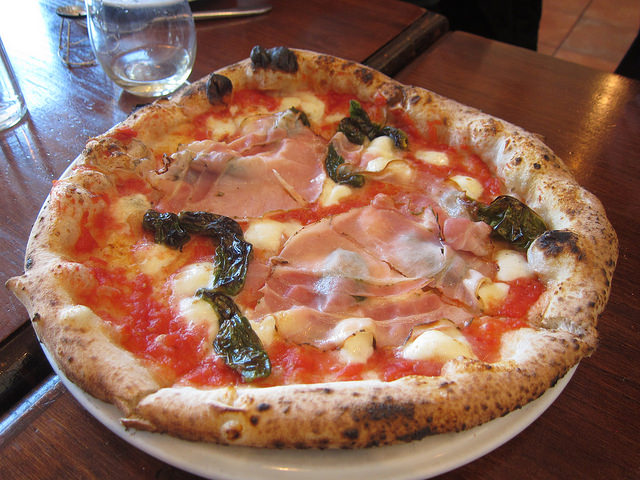 Pi Pizzeria Poses One Important Question: Thin Crust or Deep Dish?
January 11, 2018
Mozzarella, goat cheese, red onion, arugula, tomato, and prosciutto collide atop the Central West End, one of the most popular pizzas at Pi Pizzeria. This pizza comes on a thin crust, but Pi also offers deep-dish cornmeal pies inspired by the Chicago pizza—some are even named after neighborhoods in the Windy City.
The South Side Classico reigns as another beloved pizza at the Bethesda branch of this larger franchise. This deep-dish pie showcases ample amounts of mozzarella cheese and tomato sauce topped with Berkshire sausage, mushrooms, green peppers, and onions. In addition to its signature creations, Pi Pizzeria also rotates a selection of extra-special pies, like the current Korean Town. For this pie, the chef decks out a whole-wheat crust with bulgogi barbecue beef brisket, baby spinach, carrots and slices of zucchini, scallions, and kimchi (after it's pulled from the oven). So when you're looking for a unique slice in Bethesda, look no further than Pi Pizzeria.